Our specialties include
Sports Equipment
Jerseys and Team Uniforms
School Garments
Custom Wall Padding and Score Tables
With over 35 years of experience selling athletic equipment and clothing, you can be guaranteed expert advice and authentic service. We supply quality product for great prices from brand names such as Mikasa, Spalding, Dynamic, Russell and 360 Athletics. Feel free to give me a call, send an e-mail or text me and we'll work together to find exactly what you're looking for.
---
Avec plus de 35 ans d'expérience dans la vente d'équipements et vêtements sportifs, vous êtes sûr de recevoir des conseils d'expert et un service professionnel avec intégrité. Nous offrons des produits de qualité, telles les marques Mikasa, Spalding, Dynamic, Russell et 360 Athletics à des prix abordables. N'hésitez pas à communiquer avec moi, par téléphone ou par courriel. J'ai hâte de travailler ensemble pour trouver exactement ce dont vous avez besoin.
Rauno Ruus, Owner/Propriétaire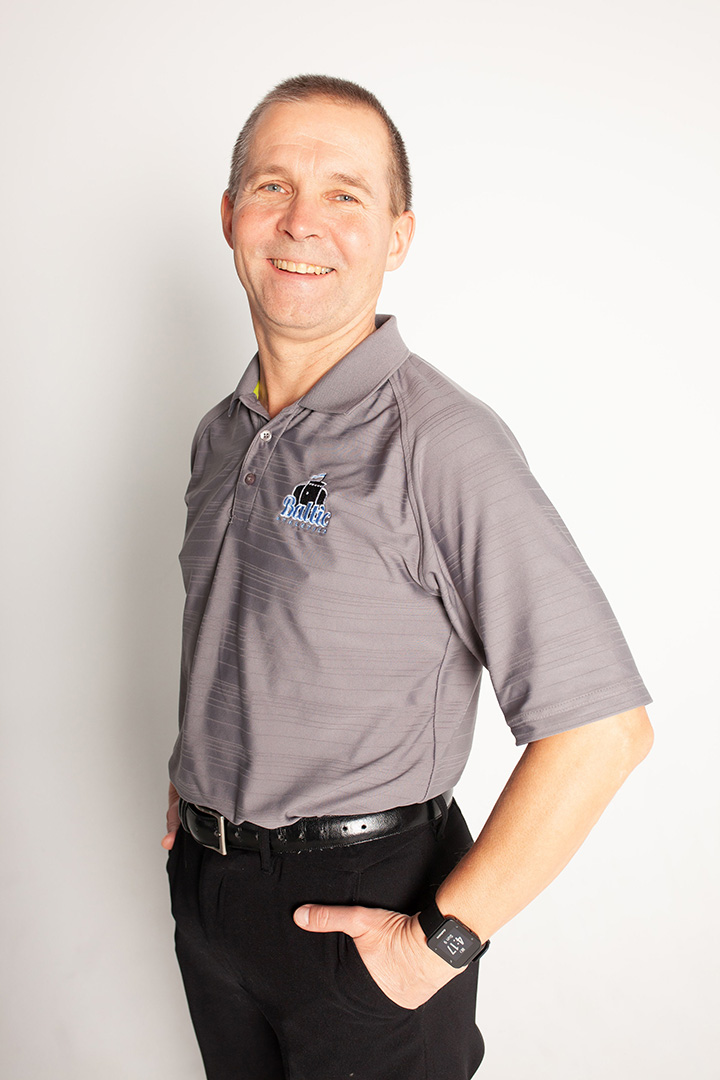 The orders were all organized and we will be handing them out to students this morning. We couldn't keep the staff from claiming theirs yesterday afternoon, so there are a lot of new pieces of school clothing floating around already. Personally, I'm very happy with my order and I can see that others are as well. A big "thank you" from all of us goes out to you and your company. You guys make this process extremely pain-free.
We received your shipment yesterday for all the Ness gear and the items look great! Staff and students are very excited to sport their new Ness wear. We appreciate working with you. The process has been very easy from ordering right down to distributing items to all students.